Mini Descent with a guide7 km

1/2 day / 1 day
Supervised by a qualified guide, come and discover the mini descent with children from 4,5 years old.
On your course
Rapid Le Charlemagne
The Pont d'Arc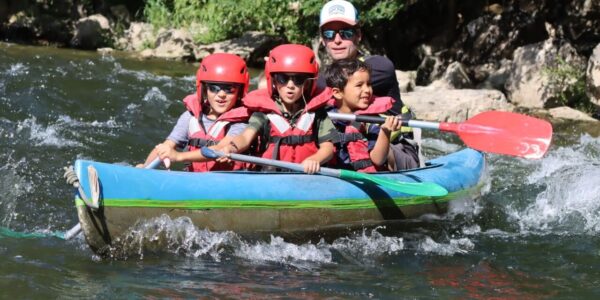 The descent
Whether you are with a child under the age of 7 or simply want to discover the Gorges de l'Ardèche in the company of a professional, Base Nautique du Pont d'Arc offers you the mini descent supervised by a certified guide with children from 4,5 years old.
Here you go with family or friends, in complete safety to discover the Pont d'Arc and the first cliffs of the national reserve of the Gorges de l'Ardèche.
Course
This 7 km course of approximately 1h30 of paddling, alternating calm parts of the river and small rapids, is the ideal descent for an unforgettable first experience on our beautiful Ardèche river.
Our guide will share his passion for canoeing with you, but also help you discover the remarkable fauna and flora of the Ardèche Gorges.
Highlights of the descent
Rapid of Le Charlemagne and the Pont d'Arc.
Departure / Return
Departures are in the morning around 8.30am for a return around 11.45am and in the afternoon around 3.30pm for a return around 6.45pm.
The rates
Mini Descent with a certified guide

1/2 day – 7 km
Adults
42 €
Children
34 €
You can not book this descent online.
For more information or to book, please contact us on 04 75 37 17 79.
A descent with a group
An accompanied descent is also for your seminars, works councils, team-building, school outings, reception centers…:
Base Nautique du Pont d'Arc offers you adapted outings supervised by one or more state-certified instructors. With our experience of more than 40 years in the organization of group outings, we will make you live a strong and unforgettable experience in the heart of a wild and preserved site.
Do not hesitate to contact us for a personalized offer.
Please remind to take on your descent
Water, pick nick, sun cream (organic), shoes attached to the feet (sandals, water shoes, sport shoes…), strings for sun glasses, plastic bag to put your belongings in. Click here for more practical information.
Our barrels are watertight, nevertheless, we can not garantee the watertightness because this depends on how the barrel is closed by its user.
For your questions, please check our FAQ page.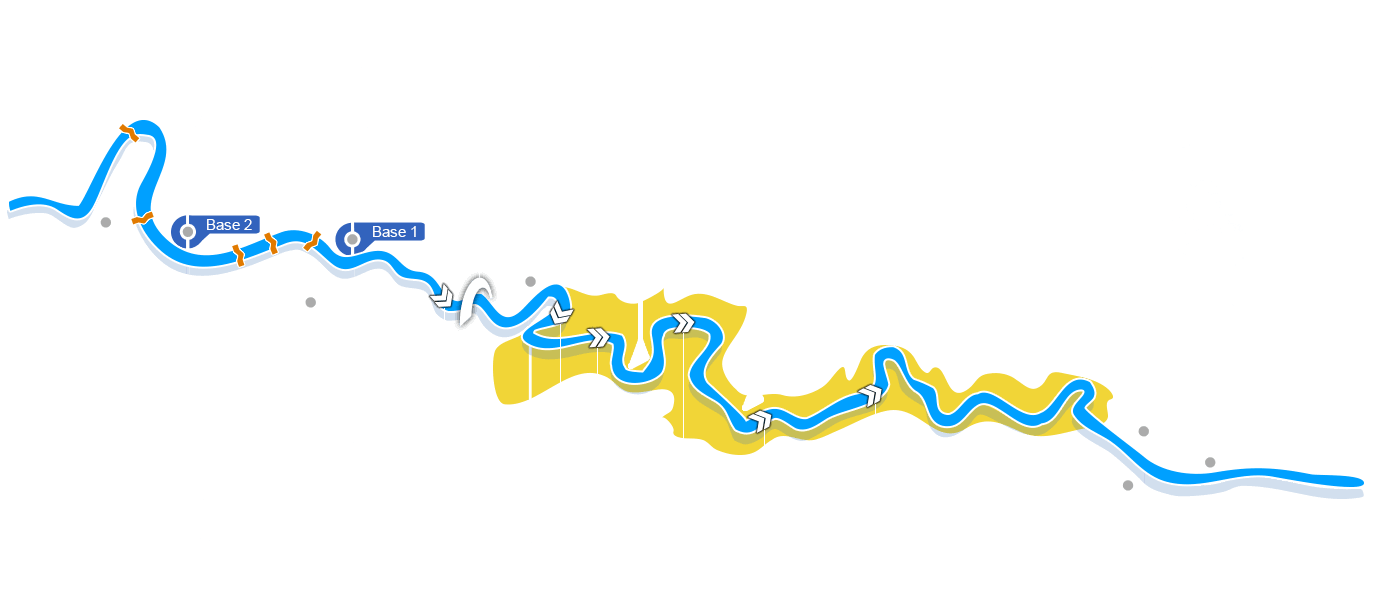 Canoe slides

Rapids